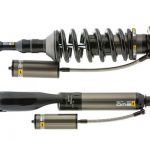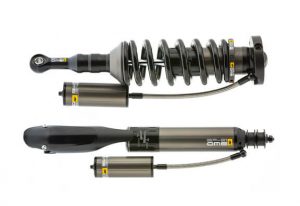 Depending on where you're headed, you'll need to carry a number of other items to suit your specific needs. ARB's range of 4WD accessories also includes a selection of smaller, but still extremely important products to complement your vehicle and ensure you're prepared for any off road adventure you choose to take on.
Increase your vehicle's travelling range with fuel and water tanks, improve comfort with seats, camplights and clothing, increase your vehicle's practicality with protection equipment and battery management systems and gain extra peace of mind with communication equipment, navigation devices and tyre repair accessories.
Our in-store staff are on hand to discuss your particular requirements, ensuring that when you next head out, you won't find yourself stranded with the wrong gear.
Navigate through the [...]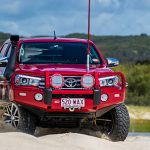 We offer a full fitting service for all vehicles requiring aftermarket accessories. We focus on increasing the functionality and versatility of your vehicle, irrespective of whether you use it for work, play or both.
Gympie 4X4 Accessories is proud to be the ARB dealer for the Gympie and Cooloola region. ARB is Australia's larget manufacturer and distributor of 4×4 accessories and has an export network that extends through more than 80 countries around the world. This success is due to quality, reliability and practicality of the product range which is second to none.
ARB also source the best of new products from around the world – IPF lights from Japan, Warn winches from the United States and more products that can meet both the demands of the customer and the stringent quality standards required to meet the "Quality Endorsed Company" standards adopted by ARB.